Wooden Furniture Manufacturers & Wood Craft
Welcome to Knysna Woodworkers! We are South African manufacturers of custom wooden furniture and other wood craft. All goods are individually handcrafted, tailored to the needs of the client and constructed from the finest quality solid wood. With over 35 years of experience.
KNYSNA WOODWORKERS' SERVICES & PORTFOLIO
Makers of custom furniture, both free-standing and built-in furniture, including custom made tables, chairs, cabinets, beds, to the design and manufacture of kitchens, bars and more.
Top quality solid wood furniture custom manufactured to any size, to any design and from any wood you prefer.
MEET THE CRAFTSMAN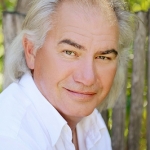 My name is Johan Nel. I'm the founder of Knysna Woodworkers and the primary craftsman, I have over 35 years of experience manufacturing all kinds of custom wooden furniture and other wood craft.
I love working with the various woods, whether an indigenous wood or exotic, and the passion I have for woodworking is reflected in everything I make.
(Notably, Johan has been featured numerous times in Timber iQ magazine, a top magazine in the field, showcasing "all about wood".)
FROM THE KNYSNA WOODWORKERS BLOG
Articles, news and events relating to Knysna Woodworkers.
---
---
---
---
---
---
---