Custom made furniture – Handmade & Handcrafted
Looking for some beautiful custom made wooden furniture?
Johan Nel of Knysna Woodworkers can make some just for you — TOP QUALITY handmade furniture custom built to any size, to any design and from whichever wood you prefer. Over 40 years experience.

Why custom made? The benefit of having your furniture custom made is to guarantee that you get the furniture you want. It's furniture created just for you, to precisely meet your individual design and size requirements. There is no compromising, you get exactly what you want.
Just a small selection from the portfolio follows. This will give you a good idea of the quality and range of work. Any size and any design is possible and all furniture is meticulously handcrafted to the needs of the client and built to be both beautiful and durable.
Please click on a thumbnail image to see the zoomed up view.
1.) TABLES & SEATING, BENCHES & CHAIRS
I manufacture all kinds of tables, benches, chairs and seating, custom built to any size and any design.
To see more custom made tables click here.
2.) CABINETS
Beautiful custom made cabinets. I make any kind. All carefully handcrafted.
3.) KITCHENS
The design and manufacture of complete kitchens, any kitchen furniture, and in the style you prefer.
4.) BARS & PUBS
The design and manufacture of complete bars and any bar furniture.
5.) BEDROOM FURNITURE
Custom beds, bedside tables, headboards, cupboards, and other bedroom furniture.
6.) EXTRAS
Doors, staircases, flooring and ceiling. These make a perfect supplement to a beautifully furnished home.
MEET THE CRAFTSMAN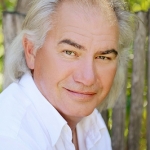 Hi there. My name is Johan Nel. I'm the founder of Knysna Woodworkers as well as the craftsman.
I will be personally crafting your dream furniture, just the way you want it.
I have over 40 years of experience manufacturing all kinds of custom wooden furniture, doors, and various other wood craft. I can make anything from wood and the love and passion I have for woodworking is reflected in everything I make.
(Notably, Johan has been featured numerous times in Timber iQ magazine, a top magazine in the field, showcasing all about wood. Highlights include one of Johan's famous "hobbit door" replicas and the beautiful rustic furniture he made for the popular Featherbed restaurant in Knysna.)
CONTACT KNYSNA WOODWORKERS
Please feel free to contact me and we can discuss any furniture that you need custom made.
If you aren't sure yet of what you want specifically, I can assist by making suggestions and showing you many more ideas based on your individual needs and help you arrive at the best solution.
Truly bespoke: All furniture is carefully and individually handmade to meet your needs.
No project is too big or too small.
We have started to offer a layby option. Please request layby should you need it.
These goods can generally be supplied anywhere.
Johan Nel
T: 073 394 0057 / +27 73 394 0057 (GMT+2) / WhatsApp
E: info@knysnawoodworkers.co.za
Physical Address:
11 Phantom Drive, Knysna, 6571, Western Cape, South Africa
IMPORTANT: Please note that we have permanently moved premises since the covid pandemic. We are working and producing. If you would like to meet Johan and see the workshop please call or email first to arrange a time. So Johan is sure to be present and because we're located in an estate and will need to open the gate for you.