Other Custom Woodcraft
Other assorted custom woodcraft Johan does, such as handmade backgammon sets, chess tables, wooden trophies, parquet flooring and ceilings, wooden signs, plus other odds and ends. Many of these sorts of projects have required Johan to apply his skill in marquetry, parquetry, inlaying and intarsia.
Please peruse Johan's portfolio below and feel free to contact him to discuss any custom woodcraft you need done. He is able to make anything for you — if you can imagine it, Johan can make it!
The workshop is based in Knysna, South Africa, but most goods can be supplied anywhere.
JOHAN'S PORTFOLIO
Please scroll down the page to see the range of items and click on a thumbnail image for a zoomed up view.
1.) HANDMADE BACKGAMMON SETS
These custom made backgammon sets are carefully handmade to client specification and can be personalised, either through laser engraving or inlays. Makes for a thoughtful and super high quality gift. Includes all the pieces and the entire set folds up as a beautiful wooden suitcase.
2.) CUSTOM CHESS TABLES & BOARDS/SETS
Custom chess tables and chess boards/sets. These can be made to any size and according to any design.
3.) WOODEN TROPHIES
The design and manufacture of custom wooden trophies.
4.) PARQUET FLOORING & CEILINGS
Bespoke parquet flooring and ceilings. Simply supply us with information on a flooring or ceiling design you would like and the required sizes, and Johan can custom make it for you.
5.) WOODEN SIGNS & SIGNAGE
Custom made wooden signs and signage.
6.) ORIGINAL WOODCRAFT
This section includes some of the more original and interesting woodcraft Johan has done over the years, such as the intarsia eagle wooden art piece, a Hobbit replica door, a Yellowwood log staircase (a beautiful artwork in its own right) and the wooden body of a 1923 Morgan deluxe three-wheeler motor car.
7.) MISCELLANEOUS WOODCRAFT
Odds and ends including various wooden boxes, bangles, rings, wooden suitcase boxes, a wood sample book built with actual wood samples, and more.
(If you would like to see even more of what Johan does, please visit the other sections of this website.)
MEET THE CRAFTSMAN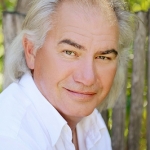 My name is Johan Nel. I'm the founder of Knysna Woodworkers and the primary craftsman, I have over 35 years of experience doing all kinds of woodcraft.
I love working with the various woods, whether an indigenous wood or exotic, and the passion I have for woodworking is reflected in everything I make.
(Notably, Johan has been featured numerous times in Timber iQ magazine, a top magazine in the field, showcasing "all about wood".)
My contact details are below.
CONTACT KNYSNA WOODWORKERS
If you fancy anything on this page or if you need any other custom woodcraft done, please feel free to contact me to discuss further and for a quotation.
Bespoke woodcraft: All items are carefully and individually handmade to meet your needs.
No project is too big or too small and I try to cater to most budgets.
These goods can generally be supplied anywhere.
Johan Nel
Tel: 073 394 0057
Email: info@knysnawoodworkers.co.za
Physical Address:
32 Waenhout Ave, Knysna Industrial,
Knysna, Western Cape, South Africa
NOTE: I share premises with NST Construction. There are entrances from both Waenhout Ave and from at the end of Hadeda Str. The easiest access to my workshop itself is from Hadeda Str. right at the end.