Bespoke Custom Made Staircases | Wooden Staircase Maker
Looking for a beautifully crafted custom made wooden staircase? Johan Nel of Knysna Woodworkers can make it for you.
Bespoke custom made staircases, available in an appropriate indigenous or exotic wood of your choosing and tailored according to the design that you prefer – from classic, spiral, modern to rustic designs, and more. Any size and any design is possible!
Johan is able to custom make the entire staircase from scratch or just the parts that you may need, such as the treads, hand rails, balustrades, etc.
Can be combined with metal or any other balustrading, each with their own aesthetic appeal.
JOHAN'S PORTFOLIO
Selected items just to give you a good idea of the quality and range of work. Please click on a thumbnail image below for the zoomed up view.
1.) CLEAN & MODERN STAIRCASE DESIGNS
The design and manufacture of staircases with a more clean modern style.
2.) RUSTIC STAIRCASE DESIGNS
The design and manufacture of more rustic design staircases.
MEET THE CRAFTSMAN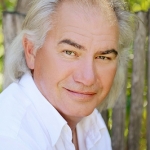 Hi there. My name is Johan Nel. I'm the founder of Knysna Woodworkers as well as the craftsman.
I will be personally crafting your dream staircase, just the way you want it.
I have over 40 years of experience manufacturing all kinds of custom wooden furniture, doors, and various other wood craft. I can make anything from wood and the love and passion I have for woodworking is reflected in everything I make.
(Notably, Johan has been featured numerous times in Timber iQ magazine, a top magazine in the field, showcasing all about wood. Highlights include one of Johan's famous "hobbit door" replicas and the beautiful rustic furniture he made for the popular Featherbed restaurant in Knysna.)
CONTACT KNYSNA WOODWORKERS
Please feel free to contact me and we can discuss a staircase that you need custom made.
If you aren't sure yet of what you want specifically, I can assist by making suggestions and showing you many more ideas based on your individual needs and help you arrive at the best solution.
No project is too big or too small.
We have started to offer a laybuy option. Please request laybuy should you need it.
Johan Nel
T: 073 394 0057 / +27 73 394 0057 (GMT+2) / WhatsApp
E: info@knysnawoodworkers.co.za
Physical Address:
11 Phantom Drive, Knysna, 6571, Western Cape, South Africa
IMPORTANT: Please note that we have permanently moved premises since the covid pandemic. We are working and producing. If you would like to meet Johan and see the workshop please call or email first to arrange a time. So Johan is sure to be present and because we're located in an estate and will need to open the gate for you.