CUSTOM WOODEN BOXES – PERSONALISED & HANDMADE
Exclusive, luxury, handmade & personalised wooden boxes custom made just for you!
Welcome to Knysna Woodworkers! My name is Johan Nel and among other wood craft, I make, by hand, luxury wooden boxes of all kinds, which can all be customised and personalised to your liking. These are perfect for collectors and as a thoughtful and high quality gift to a loved one.
Please peruse my portfolio below and feel free to contact me to discuss any wooden box you would like custom made or for any other custom woodwork you need done. These goods ship anywhere.
FROM JOHAN'S PORTFOLIO
I've included only a small selection from my portfolio here but this should give you a good idea of the range and quality of my work and provide some inspiration. While I do carry a standard range of items, some of which are displayed here, most of my work is made to the unique specifications of the client.
Each of the pictures herewith have been given a reference code which will make it easier for you to point out items or aspects of items you like when looking to acquire a quotation.
Pro Tip: Mix and match from the different box designs that follow! These boxes can be custom made in any size you need, from any woods, in any colours you prefer and to any design you would like.
1.) CUSTOM JEWELLERY BOXES
Beautiful custom made jewellery boxes from simpler to more complex designs.
Note that if you fancy a particular design but would prefer a different wood, colour or you need more drawers and/or more compartments (or anything really) please specify. Any design can be customised in any way according to your individual needs.
2.) CUSTOM RING BOXES
Custom made Ring Boxes — these items can be made to any shape, size and colours and we're able to laser engrave if you would like some additional personalisation, such as a name, graphic, or a special message.
Displaying the ring in a quality handmade box is a must. It's additive to the effect of the ring itself and really shows you went the extra mile. You didn't just pick something cheap off the shelf, you had a box specially handmade just for your loved one. So don't skimp on the box. Get a quality and custom made box for your loved one, it will make them feel even more special.
For Jewellers: Custom Ring Display & Ring Sizer Boxes
Custom ring display and sizer boxes designed for jewellers who would like to display their wares in style.
3.) CUSTOM KEEPSAKE & MEMORY BOXES
Beautiful custom made keepsake boxes, also frequently referred to as memory boxes. These can be customised in any way you would like. Additional personalisation is recommended for these sorts of sentimental gifts. Ask us to laser engrave a name, picture or special message along with the box.
4.) CUFFLINK & WATCH BOXES
Beautiful and exclusive custom made cufflink boxes and watch boxes. Simpler to more complex designs. Please specify the number of compartments you would like as these wooden boxes can all be customised to the size of your particular collection.
5.) COIN & KRUGER RAND BOXES
Custom made coin and Kruger Rand boxes. These can be customised to accommodate any number of precious coins.
6.) KNIFE BOXES
Custom made knife boxes. These can be customised to suit any size or shaped knife.
7.) WINE BOXES
Special custom made wine boxes. I can make a beautiful custom box to suit any size or shaped bottle. These can be branded with cutouts or laser engraving if you so wish.
8.) STORAGE CHESTS & CRATES
Custom made storage chests and crates, for the storage of treasure and other such goodies. These can be custom built to any size you require. With curved or flat lids.
9.) PEN BOXES & CORPORATE GIFTS
Beautiful custom made pen boxes. These can be customised to accommodate any number of pens. They are top quality, come in a great variety of different woods and can be laser engraved with your name, logo, any other graphic or a message. These make great sure-fire gifts for friends and as corporate gifts employed to promote your brand.
10.) CORPORATE BRANDING
Custom made boxes created for your business and with your branding. Either supply the design and I can make it or alternatively I can design just the right box to suit a particular product or purpose you have.
11.) PRESENTATION BOX FOR MISS UNIVERSE 2017
Here I had the pleasure of crafting the special presentation box that houses the piece of jewellery that Miss South Africa Demi-Leigh Nel-Peters took to the Miss Universe 2017 as the National Gift. The item was was manufactured from a piece of oak that was burnt to near coal in the Knysna fires that I rehabilitated and handcrafted into the wooden presentation box you see below.
12.) MISCELLANEOUS WOODEN BOXES
Miscellaneous wooden boxes, including some luxury boxes, one with a hidden compartment, some custom designed to hold perfumes, for cigars, a seahorse, a custom breadbox, and various other odds and ends.
HOW TO ACQUIRE A QUOTATION
The easiest way to proceed is to choose something you like from the portfolio section above and then specify any unique requirements you may have, such as any size, shape and colour or wood preferences. Each picture has its own unique reference code you can refer to if need be.
Feel free to mix and match elements from different box designs, even from different sections, to create a box that is uniquely yours. For example you might want to use a memory box design as a jewellery box instead or vice versa, or you could combine the lid from one box with the base of another.
You are also welcome to show me drawings or pictures of items you like from elsewhere too. Simply email the pictures through to me along with any custom preferences you have so I get a clear idea of what you want created. Any box design is possible – if you can imagine it, I can make it for you.
Once I know what it is you want, I will submit a formal quotation to you along with the time it will take for me to complete the manufacture of your item and the shipping arrangements.
(NOTE: If you need a completely unique and original box designed and created from scratch, please let me know what your requirements are. I do offer box design as a service as well.)
PERSONALISE YOUR WOODEN BOX
Additional personalisation of your wooden box, such as laser engraving a name, picture or personal message adds a nice touch to an already special gift. It really goes a long way in making the recipient of the gift feel that much more special. We recommend it in most cases. Ask us to laser engrave.



MEET THE CRAFTSMAN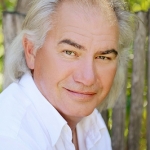 My name is Johan Nel. I am the founder of Knysna Woodworkers and its craftsman. I have over 40 years of experience doing woodcraft of all kinds.
In particular, it brings me tremendous satisfaction to create these wooden boxes for people. I'm keenly aware of the importance of these gifts. These aren't just boxes, these are extra special gifts intended to store extremely precious and meaningful things and to convey your most important feelings to someone special. You are essentially expressing to someone how much you love them through the gift.
This is why I take the utmost care in creating these wooden boxes to the absolute highest standards possible and why I have the passion for them that I do. I understand full well just how important these gifts are and it brings me tremendous joy to know I have played a role in an extremely meaningful event in a person's life through these boxes.
My contact details are below.
CONTACT KNYSNA WOODWORKERS
Please feel free to contact me to discuss any wooden boxes you would like custom made. Even if you aren't sure yet of what you want exactly, I can assist and help you find a solution.
We have started to offer a laybuy option. Please request laybuy should you need it.
These goods can generally be supplied anywhere.
Johan Nel
T: 073 394 0057 / +27 73 394 0057 (GMT+2) / WhatsApp
E: info@knysnawoodworkers.co.za
Physical Address:
11 Phantom Drive, Knysna, 6571, Western Cape, South Africa
IMPORTANT: Please note that we have permanently moved premises since the covid pandemic. We are working and producing. If you would like to meet Johan and see the workshop please call or email first to arrange a time. So Johan is sure to be present and because we're located in an estate and will need to open the gate for you.