Hobbit Door
This beautiful Hobbit door was featured in Timber iQ magazine, April-May 2016 issue 25. It was custom made by Johan Nel of Knysna Woodworkers for a client in North America.
Hobbit Door creator, Johan Nel:
"This Hobbit Door I made is a replica of the hobbit's door as featured in the film 'Lord of the Rings', a movie that was adapted from the novels of J. R. R. Tolkien, who found his inspiration while living in Hogsback in the Eastern Cape.
My client, a medical doctor from New York – USA, contacted me after seeing photographs on my website of the previous 'Hobbit Door' that I had made.  He felt it would suit his family home, which is situated on Wellesley Island on the St. Lawrence River in North America and undergoing renovations.
While Oregon Pine might appear to be the most obvious choice of wood for this project, on further investigation I felt it would be far better to use Afromosia (found from southern to mid-Africa), because the natural high oil content of the wood would protect the door from the harsh weather conditions experienced in that part of the world. Afromosia is a dense wood, with a deep, rich colour.  It is at its most attractive when oiled and polished.  It cuts and planes nicely, and it sands to a fine finish.
The hinges were custom-made to my specifications, from 10mm mild steel.  The handles, lock and keys were similarly custom-made.  And all these fittings were produced locally, in Knysna. The size of the door is 2,4m x 2,2m.  By itself, it weighs just under 400kgs.  The hinges were heavily bolted on both its sides, giving the door the required strength.  Specially designed brass bushes were used to hold the weight of the door, whilst allowing for easy opening.  The hinges, locks and handles were treated with textured paint to give it that 'old' look and feel.
With the door very well oiled and polished, it was ready to be crated.  I proceeded to make the crate as well, since it had to be very secure and house the door safely on its travels – first by ship to Montreal, and then by road directly to Wellesley Island (where it has since arrived).
It gave me great pleasure to build this door – not only to execute the design, which incites the imagination, but also to work with this magnificent wood."
---
NEWEST HOBBIT DOOR!
The most recent Hobbit door I've created, this time for a very happy client in Wisconsin, USA.
---
MEET THE CRAFTSMAN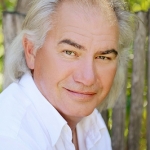 My name is Johan Nel. I'm the founder of Knysna Woodworkers and the primary craftsman, I have over 35 years of experience manufacturing all kinds of custom made doors, furniture, and other wood craft.
I love working with the various woods, whether an indigenous wood or exotic, and the passion I have for woodworking is reflected in everything I make.
(Notably, Johan has been featured numerous times in Timber iQ magazine, a top magazine in the field, showcasing "all about wood".)
WOULD YOU LIKE TO OWN A HOBBIT DOOR?
Johan can craft one just for you! While he is based in Knysna, South Africa, he successfully supplies these doors to clients worldwide. Contact Johan here.
(Note that Johan makes other kinds of custom doors too, so if you would like a door with a different shape and design, even something completely unique, feel free to contact him with your idea and he can make it a reality. Just about any size and any design is possible.)