Rustic Furniture & Log Furniture
---
WHAT IS RUSTIC FURNITURE?
Rustic furniture is a design of furniture with a more natural and often rugged look intended to exist in harmony with the natural environment.
All furniture herewith designed and manufactured by Johan Nel of Knysna Woodworkers
These days, in our modern technology-driven world, there is an increasing need to live closer to nature but nature herself does not adhere to rigid or straight lines but rather, is free flowing.
This might explain at least in part why there has been such a resurgence in the popularity with what is now defined as rustic furniture, as more and more people are turning to more natural and free-form designs of furniture, that are individually crafted by hand. It implies a connection to nature and a respect of natural materials, with the feel of the outdoors and of simpler times.
THE HISTORY OF RUSTIC FURNITURE
The rustic furniture movement developed during the mid to late-1800s in the United States and goods were originally made from whatever natural materials people could get their hands on at the time.
The style is associated with the Great Depression and other hard times in America but also associated with the Great Camps built by the mega wealthy in the Adirondack Mountains of New York. The Great Camps were summer homes intended for the purposes of relaxing, parties and enjoying nature.
---
WHERE DO I GET RUSTIC FURNITURE?
If you are looking to own some beautiful rustic furniture, Johan Nel of Knysna Woodworkers can make some for you! Johan loves creating rustic designs in particular, with its natural free-form edges and the emphasis on the beauty of the wood itself.
FROM JOHAN'S PORTFOLIO
Selected items from Johan's portfolio. Please click on a thumbnail image for a zoomed up view.
Recently, Johan had the pleasure of designing and manufacturing furniture for Featherbed Co, in Knysna, many items of which are included herewith. All beautiful rustic designs.
1.) RUSTIC TABLES, LOG TABLES & BENCHES
2.) RUSTIC BARS / PUBS
3.) MISCELLANEOUS
Everything rustic!
No matter what your personal design preferences are in general, it is our opinion that just about any home could benefit from the natural warmth that rustic designs bring.
---
MEET THE CRAFTSMAN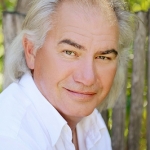 Hi there. My name is Johan Nel. I'm the founder of Knysna Woodworkers as well as the craftsman.
I have over 40 years of experience manufacturing all kinds of custom wooden furniture, doors, and various other wood craft. I can make anything from wood and the love and passion I have for woodworking is reflected in everything I make.
(Notably, Johan has been featured numerous times in Timber iQ magazine, a top magazine in the field, showcasing all about wood. Highlights include one of Johan's famous "hobbit door" replicas and the beautiful rustic furniture he made for the popular Featherbed restaurant in Knysna.)
Please feel free to contact me and we can discuss any rustic furniture you need.