Bespoke Furniture (Made To Order) || South Africa
What is bespoke furniture and where do I find a reliable furniture maker and craftsman in South Africa?
---
WHAT IS BESPOKE FURNITURE?
Bespoke furniture is essentially furniture that is made to order. It is furniture created and tailored according to the goals and specifications of a client. It is not prefabricated and chosen from a catalog, rather, it is furniture specifically crafted to meet the unique purposes of the client. For example, someone may have a very particular style or a non-standard size they need for a piece of furniture, they provide that specification, and the furniture is then manufactured to meet that specification.
Herewith are some examples of beautiful bespoke made to order furniture, all designed and created by Johan Nel of Knysna Woodworkers.
---
WHY WOULD I NEED BESPOKE FURNITURE?
Bespoke furniture is for when you just can't find the right size or design of furniture you need at any furniture outlet, there's just nothing among the available existing items that are suitable for your particular circumstances and taste. In this instance, just picking something from the store would mean you have to compromise on what you really want which is not ideal. The best solution is to have that perfect piece of furniture tailor made just for you.
Or maybe you just don't have the time to go from store to store searching for that perfect piece. This is another instance where bespoke furniture is very appropriate.
Now, having your furniture custom built and made to order does require a bit more patience, but it ensures you get exactly the furniture you want, the size is perfect, the style is perfect, it's something specially crafted just for you, made to precisely suit your individual needs, style and home. There is no compromising, you get exactly what you want.
---
WHERE DO I FIND A RELIABLE FURNITURE CRAFTSMAN?
If this fits your description and you need a very specific piece of furniture custom made, Johan Nel of Knysna Woodworkers can make it for you — furniture created and tailored to your unique needs.
Johan can create any kind of furniture, in any size and in any design you need — from simple to more complex, from rustic to modern designs, anything in between, to something completely unique.
Goods are manufactured to the highest standards from the finest quality solid wood, whether an indigenous or exotic wood. (Note: if you aren't sure which wood to choose, Johan can advise based on your colour and texture preferences. And whether the furniture is intended for indoor or outdoor use and under what environmental conditions it will be placed.)
Johan is a master craftsman with over 35 years of experience crafting furniture of all kinds and in all styles. His work has been featured in Timber iQ magazine numerous times.
JOHAN'S PORTFOLIO
Just a small selection from the portfolio follows. These should give you a good idea of the quality and range of work. All furniture is meticulously handcrafted and built to be both beautiful and durable.
1.) BESPOKE TABLES, SEATING & BEDS
The design and manufacturing of any sort of table, bench, chair, other seating, bed and more.
2.) BESPOKE KITCHENS, BARS & CABINETS
The design and manufacture of complete kitchens, complete bars, cabinets, cupboards and more. In whatever style you prefer.
3.) EXTRAS
Additionally, it's quite possible to customize your entire home, including doors, staircases and flooring.
The bespoke service offered here is TRULY BESPOKE and therefore made to order, specifically there to address the unique needs and goals of the client looking for something uniquely tailored just for them, not as often happens, prefabricated items put out for sale and passed off as 'custom made'.
MEET THE CRAFTSMAN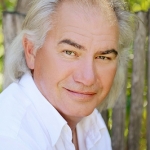 Hi there. My name is Johan Nel. I'm the founder of Knysna Woodworkers as well as the craftsman.
I will be personally crafting your dream furniture, just the way you want it.
I have over 40 years of experience manufacturing all kinds of custom wooden furniture, doors, and various other wood craft. I can make anything from wood and the love and passion I have for woodworking is reflected in everything I make.
(Notably, Johan has been featured numerous times in Timber iQ magazine, a top magazine in the field, showcasing all about wood. Highlights include one of Johan's famous "hobbit door" replicas and the beautiful rustic furniture he made for the popular Featherbed restaurant in Knysna.)
CONTACT KNYSNA WOODWORKERS
Please feel free to contact me and we can discuss any furniture that you need made to order.
If you aren't sure yet of what you want specifically, I can assist by making suggestions and showing you many more ideas based on your individual needs and help you arrive at the best solution.
Truly bespoke furniture with items carefully and individually crafted to meet your unique needs.
No project is too big or too small.
We have started to offer a laybuy option. Please request laybuy should you need it.
These goods can generally be supplied anywhere. Please enquire for more details.
Johan Nel
T: 073 394 0057 / +27 73 394 0057 (GMT+2) / WhatsApp
E: info@knysnawoodworkers.co.za
Physical Address:
11 Phantom Drive, Knysna, 6571, Western Cape, South Africa
IMPORTANT: Please note that we have permanently moved premises since the covid pandemic. We are working and producing. If you would like to meet Johan and see the workshop please call or email first to arrange a time. So Johan is sure to be present and because we're located in an estate and will need to open the gate for you.