Welcome to Knysna Woodworkers!
"If you can imagine it, I can make it!"

Featured Woodworker Profiles
If you are interested in your profile being listed on our web site please Contact us here with your details.
Deon van Rensburg
A family run business that began as a hobby almost 20 years ago, we offer restorations & custom-made furniture. Continue reading →
Dudley Isaac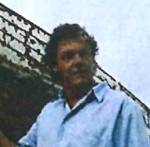 "There's something about classic wooden boats," he says "the lines, the design, the workmanship, wooden boats have soul, all those things modern boats just don't have.
Dennis Oliver
Denis says this unique work and ministry is essential to witness to our Lord and Saviour and to serve Him in spreading His Word through the distribution of the Holding Cross. Continue reading →
'Jeffrey' Patrick Chipala
He loves working with wood and finds he is at his most creative in being able to "see" the design in the raw material. He loves sharing his passion and enjoys teaching others his craft. Continue reading →
Div de Villiers
I am an artisan who strives to find the ideal use for each plank of wood in order to create an object of utility, and, if Nature smiles, an object of lasting beauty. I like wood. No, I love it; I have a relationship with it. Continue reading →
Wally Rossini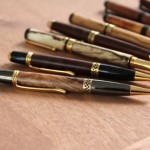 Wally Rossini has been wood turning for some fifteen years. Having worked as a photographer for almost three decades, Wally Rossini decided to put his creative talents to the test and ventured into woodworking. He enjoys creating items in … Continue reading →