Welcome to Knysna Woodworkers!
"If you can imagine it, I can make it!"

Featured Woodworker Profiles
If you are interested in your profile being listed on our web site please Contact us here with your details.
Patrick Brink
I started creating furniture from 50 year-old brandy barrels. I have been making and refining this rocking chair since 1994. I also make side tables, bar stools, bar tables, fruit bowls, wine racks, rocking horses, garden walls, and more. Continue reading →
Bunny Mentz / Valley Forge
The Valley Forge opened its doors for business in 1990 in Harare, Zimbabwe. Initially one welder was employed, followed shortly by a carpenter and a painter. The rest as they say is history! Continue reading →
Dudley Isaac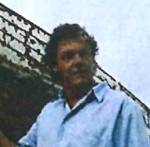 "There's something about classic wooden boats," he says "the lines, the design, the workmanship, wooden boats have soul, all those things modern boats just don't have.
Dennis Oliver
Denis says this unique work and ministry is essential to witness to our Lord and Saviour and to serve Him in spreading His Word through the distribution of the Holding Cross. Continue reading →
Div de Villiers
I am an artisan who strives to find the ideal use for each plank of wood in order to create an object of utility, and, if Nature smiles, an object of lasting beauty. I like wood. No, I love it; I have a relationship with it. Continue reading →
Keith Barnes
My life from an early age has always been dominated by the sea, surfing, fishing, snorkelling, scuba diving, boating, and then from my late teens sailing (racing and cruising). Continue reading →