2012 Knysna Woodworkers Festival
The first annual Knysna Woodworkers Festival took place from 29 September to 6 October 2012, and judging by the visitors and participants' reactions, was a resounding success.  Please also view the video taken of the event.
Click on the above link to view the video taken by A&M Photography, Knysna
The organiser, Johan Nel, was most pleasantly surprised, not only by the number of visitors to the Festival, but by the enthusiastic participation of locals.  "We were astounded at the keenness of locals wanting to participate in this initiative, from hosting exhibitions to getting involved in sponsoring various aspects of putting the Festival together."
"Representing all things related to wood, we hosted a variety of locals showcasing their artistic flair with carvings and creations from crafts to functional art pieces and furniture.  Experts in their field conducted talks and demonstrations and the courses were well attended."
"The Festival was launched with a pageant of wooden boats, including well known historical wooden boats from the area. An aficionado on local history and with a wealth
of information on the local timber industry, Mrs Margaret Parkes kindly opened the Festival."
"The Knysna Woodworkers Festival was a great success and stall holders have already asked us about being involved in next year's event", said Johan, "But it would not have been the success it was, were it not for the kind support and involvement of Timber iQ and Knysna Tourism as our main sponsors.  We would also like to thank Jock McConnachie of Timber Village for providing the perfect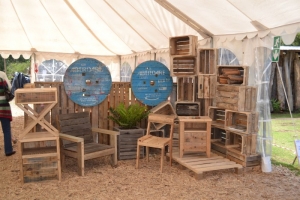 venue, all the helping hands that made the launch of the Festival and the Wooden Boat Show a success, our exhibitors, stall holders and every sponsor, no matter how big or small, and certainly not forgetting all the visitors. It all contributed towards our success.  A big thank you to all!"
Knysna Tourism CEO Shaun van Eck said that his organisation was proud to be associated with the Knysna
Woodworkers Festival.  "It is always a joy to see a truly original and innovative festival being developed and to see it succeed and success is exactly what the organisers have achieved."
"Knysna has a rich history within the timber industry and we have everything we could possibly need to bring this industry out of the history books and back into our local economy," said van Eck.  "The Knysna Woodworkers Festival not only celebrates this specific aspect of our truly unique history, but presents a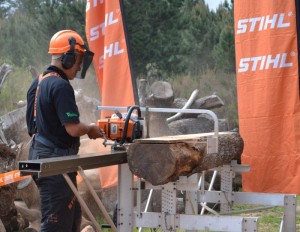 very real opportunity of reinstating this once prosperous industry."
"I would like to congratulate the organisers on a well-run inaugural festival," van Eck concluded.  "I wish them luck with their planning for the 2013 Knysna Woodworkers Festival and thank them for planting the seed of potential economic and industrial growth by returning to an industry we know and love and are known and loved for."
From the Knysna Plett Herald 4 October 2012.  Written by Steve Eriksen
---
Some of the comments received:
1.      All at Trademax are grateful and appreciative of being involved with the 2012 Knysna Woodworkers Festival and 2013 will definitely be both bigger and better and we are proud to be associated with the Knysna Woodworkers Festival and look forward to playing a bigger and more aggressive promotional and marketing role for 2013!
Billy Perrin of Trademax (Timber iQ)
2.      Well done Johan, Gill and your team.  I was born and raised in this town of ours and missed the old Knysna for years but last week felt like I was taken back in time, the atmosphere was fantastic and I got goosebumps everytime I explained to visitors how this took me back to those years.  It was nice to show my 4 year old son something meaningful like we were used to.  So over all I think everybody involved with last week's success can give themselves a tap on the back because next year's going to be BIG!!!
Jaco Mells of Berlow
3.      I had a fantastic time.  All the exhibitors and staff were upbeat and friendly.  The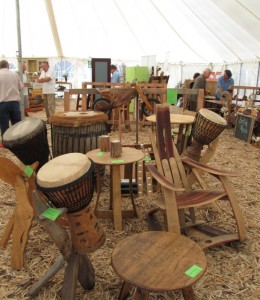 networking priceless.  The vibe was positive.  Next time will cook.
Patrick of DrumNexusAfrika
4.      The credit goes to you guys for the initiative and major effort.  May this event become all you envisage in the years to come.
Roger Hinds of Metallic Mermaid
5.      Thank you for all your support during the festival.  You did a great job!  The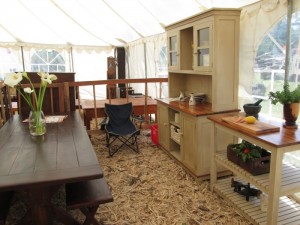 location was great, tents and layout also worked, people were on hand to assist and Gill and Johan were extremely willing.
We will most definitely exhibit next year again.
Deon & Vinessa of Solid Grain
6.      We were glad to be part of the first Festival and we will definitely attend next year.
Neil Black of Makita (Rutherfords)
7.      Thank you for the opportunity to have a stall at your festival.  It worked as great
advertising and was great fun being a part of the whole thing.
Ryan Beaseley of Bargain Books
8.      Lovely to know that you men are amongst the few who follow up.
Mike of LoveKnysna
 9.      I think you have a beautiful venue and a lovely idea.
Tina Browne of Glen Faye Farms