Featuring my Bespoke Furniture Service
October 25, 2017
Why bespoke furniture?
The advantage of bespoke tailored furniture is that it ensures you get exactly what you want, something specially crafted just for you, to precisely suit your individual needs, style and home.
Johan Nel of Knysna Woodworkers has over 35 years of experience making furniture, from bespoke tables, chairs, cabinets, beds, to the design and manufacture of entire bars and kitchens, and more.
BESPOKE FURNITURE MANUFACTURING
Some features of my bespoke service.
I manufacture furniture of all kinds.
Made to order and tailored according to the size and design you specify – from rustic to modern designs, anything in between, to something completely unique. Any design is possible.
Solid wood furniture. I select the finest quality solid wood of your preference.
And these goods can be supplied anywhere in most cases.
Just a small selection from my portfolio to show you the quality and range of my work. Every item has been individually and meticulously handcrafted just for that client.
Every item I produce to the highest quality of manufacturing standards and timber. The result being a piece of furniture that is beautiful, durable and uniquely yours to own. Remember, any size and design of furniture is possible — in fact, If you can imagine it, I can make it for you.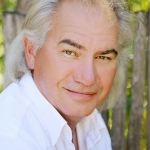 MEET THE CRAFTSMAN. My name is Johan Nel. I'm the founder of Knysna Woodworkers and the primary craftsman, I have over 35 years of experience manufacturing all kinds of bespoke furniture and other woodcraft.
I love working with the various woods, whether an indigenous wood or exotic, and the passion I have for woodworking is reflected in everything I make.
(Notably, Johan has been featured before in Timber iQ magazine, a top magazine in the field, showcasing "all about wood.")
CONTACT DETAILS & MORE INFORMATION