Custom made Cabinets – Handmade
With over 35 years of experience as a craftsman, Johan Nel of Knysna Woodworkers can make you a magnificent and unique cabinet, handcrafted and tailored to your individual needs.
MY BESPOKE CABINET MANUFACTURING
I manufacture both free-standing and built-in cabinets of all kinds.
Custom built and tailored according to the size and the design you need and any design is possible.
Solid wood cabinets. I select the finest quality solid wood of your preference.
SOME EXAMPLES OF MY WORK
Just a small selection from my portfolio, to show you the quality and range of my work. Please scroll down the page and click on a thumbnail image for the zoomed up view.
1) CUSTOM MADE BATHROOM CABINETS
Bathroom cabinets and custom bathroom vanities. Handcrafted and made to client specification.
2) CUSTOM KITCHEN CABINETS
Some kitchen cabinets.
3) CUSTOM BAR CABINETS
Some bar cabinets.
4) CUSTOM MADE GUN CABINET
Gun cabinet. Handcrafted.
5) MISCELLANEOUS
Various cabinets and cupboards.
MEET THE CRAFTSMAN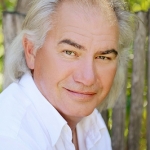 My name is Johan Nel. I'm the founder of Knysna Woodworkers and the primary craftsman, I have over 35 years of experience manufacturing all kinds of wooden furniture and other woodcraft.
I love working with the various woods, whether an indigenous wood or exotic, and the passion I have for woodworking is reflected in everything I make.
(Notably, Johan has been featured before in Timber iQ magazine, a top magazine in the field, showcasing "all about wood.")
My contact details are below.
CONTACT KNYSNA WOODWORKERS
Please contact me and we can discuss any cabinet or any other furniture that you need custom made.
If you aren't sure yet of what you want specifically, I can assist by making suggestions and showing you many more ideas based on your individual needs and help you arrive at the best solution.
Johan Nel
Tel: 073 394 0057
Email: info@knysnawoodworkers.co.za
Physical Address:
32 Waenhout Ave, Knysna Industrial,
Knysna, Western Cape, South Africa
NOTE: I share premises with NST Construction. There are entrances from both Waenhout Ave and from at the end of Hadeda Str. The easiest access to my workshop itself is from Hadeda Str. right at the end.
TO SEE MORE FURNITURE