The Forest Stewardship Council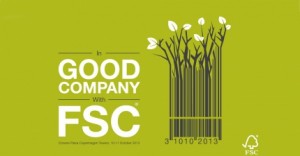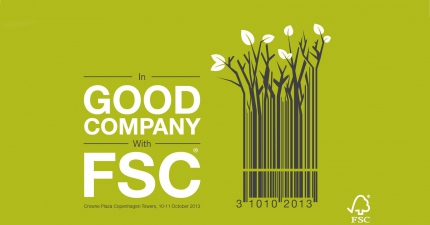 FSC is an independent, non-governmental, not-for-profit organization established to promote the responsible management of the world's forests.
Established in 1993 as a response to concerns over global deforestation, FSC is a pioneer forum where the global consensus on responsible forest management convenes and through democratic process effects solutions to the pressures facing the world's forests and forest-dependent communities.
Within this forum, voices from the Global North and South, from organizations big and small, assemble to define environmentally appropriate, socially beneficial and economically viable forest management and identify the tools and resources that will effect positive, lasting change.
FSC certification provides a credible link between responsible production and consumption of forest products, enabling consumers and businesses to make purchasing decisions that benefit people and the environment as well as providing ongoing business value.
FSC is nationally represented in more than 50 countries around the world.
FSC Global Strategy
Strategic priorities
The FSC Global Strategy commits to continued leadership in advancing responsible forest management globally. It particularly stresses the importance of making progress with forest certification in the endangered tropical forests of the economic south, small forest owners and growing the market share for FSC certified products.
Goal 1. Provide Leadership in advancing globally responsible forest management
FSC will expand its solutions to non-timber management objectives, such as climate change and biofuels. FSC will also strive to achieve a more equal and equitable representation of global forest resources, their biodiversity and social benefits derived therefrom.
Goal 2. Ensure equitable access to the benefits of the FSC system
FSC will develop additional mechanisms to distribute the benefits from FSC certification more evenly across the supply chain. FSC will also become a more viable and attractive solution to forest managers in tropical regions and increase its relevance to small forest owners, community or low intensity managed forests.
Goal 3. Will ensure integrity, credibility and transparency of the FSC system
FSC will put more monitoring and evaluation systems in place. The information generated  will be used to further improve its systems to make them more accessible, understandable and cost-effective.
Goal 4. Products from FSC certified forests will create more business value than products from non-FSC certified forests
FSC will become more adept at managing FSC product data and anticipating market trends. FSC will particularly focus its attention at developing FSC markets in southern markets.
Goal 5. FSC will strengthen its global network to deliver on all Global Strategy goals
FSC's mission is to improve the management of the world's forests. There are many ways you can support FSC and help us to achieve our mission:
as a consumer you can buy FSC certified products
as a business in the forest products industry you can become FSC certified
you can promote FSC by using the FSC logo on your certified products
everybody interested in the fate of the world's forests can become an FSC member and actively contribute to the future of the organization
A great number of strong partners and supporters have united to become a powerful network. Together we are working for better management of the world's forests. Without the support and commitment of these partners, FSC would have never been able to have the positive impact it has.
Source:  FSC Forest Stewardship Council